IoT Product Design . UIUX
2021

Cinema 4D . Figma






「 product info 」
Zero is an IoT design facilitates convenient, organized diets; and helps build healthy eating habits with no stress.
Zero
consists of a bento box and an interconnected app. Designed for gym lovers, and people who have needs for fitness or diets.
---
research

「 target user group 」
Gym Lover








「 interview 」



Katie Z.
bio
29 years old
Gallery curator

goal
Keep fit
demand
︎
Better work and life balance
︎
Healthy lifestyle

pain point
"I will need to fight
anxiety and depression
caused by the pressure to lose weight. Diet is causing
emotion and health problems
. The worse thing is that I am also
busy at work
, I don't have that much time for planning my daily diet and fitness, both of my diet and sleep gets very irregular."
James C.
bio
27 years old
Software Engineer

goal
Get fit
demand
︎
Organized daily recipes
︎
Well planned fitness
pain point
"Because of budget, I am not able to find a personal coach. I mainly look for gym sessions and recipes online from many different sources, Xiaohongshu(RED), Instagram bloggers, friends, and so on. So the whole process gets a little unorganized.
I wish that there could be a more customized diet and fitness plan
."
Yiran. R
bio
22 years old
Interior designer

goal
Lose weight
demand
︎
Well planned diet

︎
Lose weight efficiently
pain point
"My biggest struggle is that I
love food
. I can't imagine my life without all those food. At the same time I am confronting
appearance anxiety
. My anxiety seems to increase during the diet and workout process. Especially when I do not see any changes to my weight or shape, my emotion gets unstable and irritable. I wish to keep fit but also eat well."
Stay Healthy

Reduce Anxiety

Efficiency











「 user persona 」








「 user journey 」

「 summary of the core demands 」
A product that facilitates healthy diet. Allowing the user to easilly cook/get healthy diet; moniter their nutritional intake; and not being too time consuming.
---
preliminary IoT proposals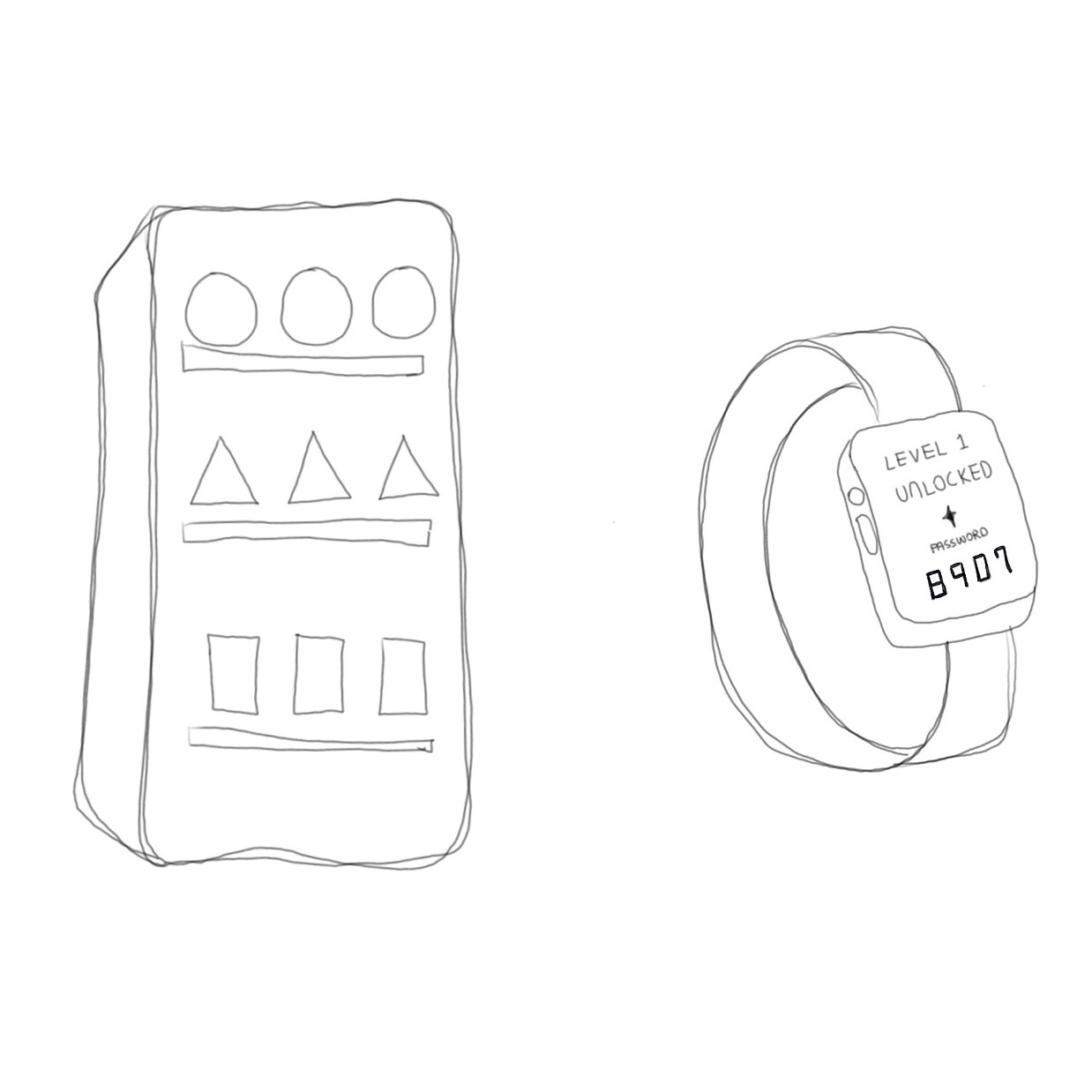 Reward Vending Machine


A vending machine that try to boost motivation for people who wanna keep fit. The machine can be placed near gym or other public space. Including belind boxes of healthy snacks or other kinds of reward. Each time when the user accomplishes a fitness goal, the app will provide a new password for the user to redeem corresponding level of reward. The user is not allowed to purchase without a password.

Watch

A watch app that manages customized short and long-term fitness goals. At the same time detects physical movements and workout process. When a set of fitness checklist is completed, the app provides a new password for redeeming rewards from reward vending machine. Depending on the level of accomplishments, the rewards will be different. People do not know what the higher level award will be.
Smart Yoga Mat


A yoga mat that is combined with dancing mat. Similar to dancing machines, the user can follow the steps on TV, and dance on the yoga mat for weight loss or fitness.

TV

Show dancing steps, and the user will unlock different levels of dance, new dancers(Avatar), outfits, musics, and other awards. The user can also dance with others and there will be a ranking.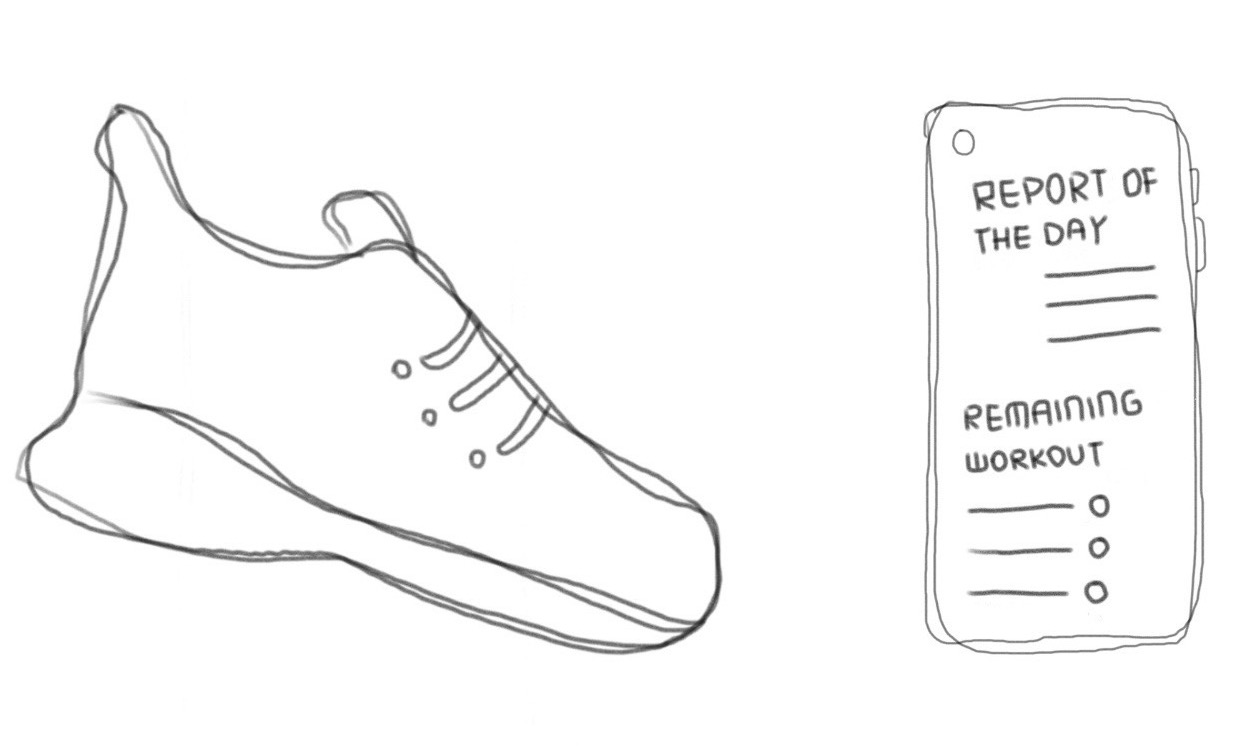 Sneaker


The sneaker detects daily movements. And categorize into different types, for instance walking, running, jumping, etc.

App

According to the recorded daily movements, determine the amount and type of workout that is still needed, avoid possible exceed time and workout, and boost efficiency.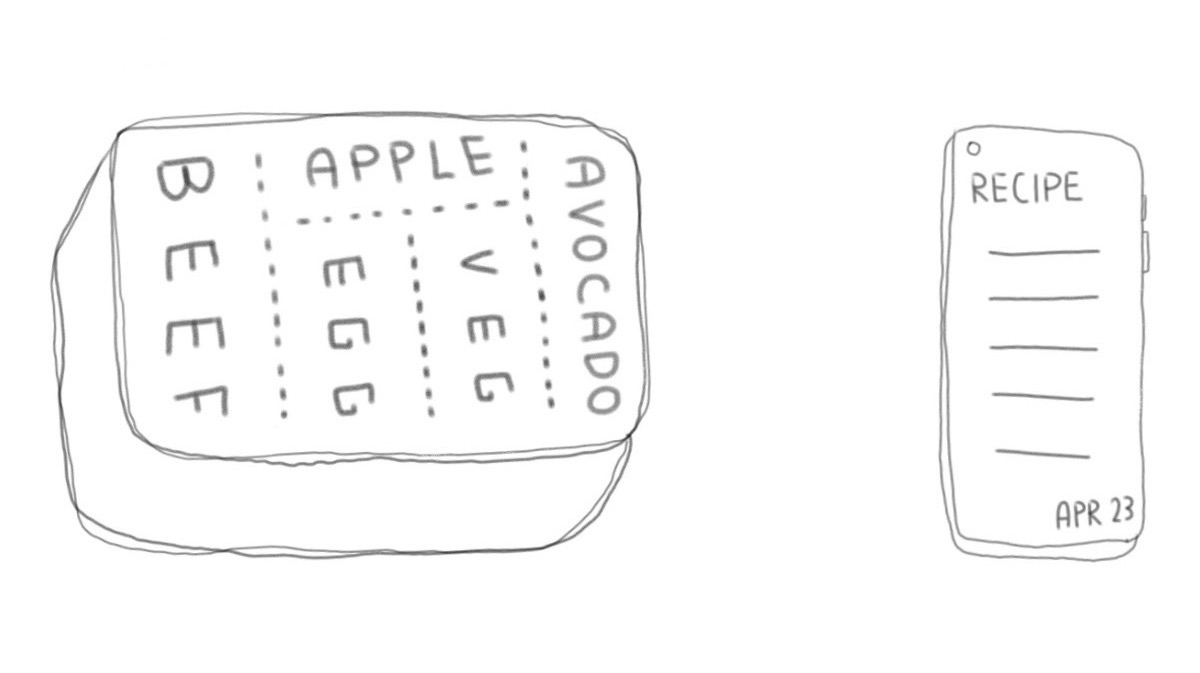 Bento Box with LED


A bento boxs shows the recipe, at the same time can also show the proportion of each type of food that is needed for the meal. Make the meal preparetion process easier and quicker.

App

A mobile fitness app that customizes personal diet and fitness plan. Also connected with the bento box. Ensure healthy and suitable diet.
The IoT design of
bento box plus app
wins based on a comprehensive comparison of affordability, accessibility, and functionality of which matches the core needs of the target users more.
---
Zero . App
IoT product 2/2




「 key features 」


「 UIUX design 」
Freshing and stress-free feeling visual identity
︎
The aesthetic of the interface provides a very freshing and stress-free atmosphere all across the app.
︎
Using a light blue as the primary color both provides a fresh look and gives scientific and creditable sign.
︎
The gradience makes the overall feeling even more gentle and soft.
Planned ahead, customized recipes for each day
︎
Based on personalized goal and preferences.
︎
Analyze and plan customized recipes for each day(breakfast, lunch and dinner)
Purchase ingredients in one place & one click
︎
Get all needed ingredients by checking corresponding planned recipe
︎
Shop everthing needed for pickup or delivery all in one app
Have a shared meal at the Cafeteria
︎
A shared kitchen makes the meal not lonely
︎
Make connections with friends and be able to see what everybody eats everyday
︎
Allows the user to browse and/or post recipes
---
Zero . Bento Box
IoT product 1/2
LED screen makes diet easier
︎
Bento box can be activated through App;
︎
or to double click on the screen to wake up the screen.
︎
The screen would show the recipe of each dish and also the correct propotion of each section.
Food dividers arrange explicit amount for each food

︎
There is a set of different dividers to work with the LED screen.
︎
Place the divider according to either the assignment on LED screen or instruction on the app.
︎
Create balanced food proportion without having to weigh the food separately.
Color modes visualizes meal nutritions
Box color changes according to nutrition facts.
︎
Bluish, fresh color represent a well balanced and healthy nutrition.
︎
Yellowish, warm color indicates the nutrition could be improved. For instance the total calorie exceeds.
Rendered in Cinema 4D

facilitates convenient, organized diets
helps build healthy eating habits with no stress
Stay tuned
IoT tableware and cookware are coming soon
Copyright © 2018-2023 Lu Jia. All Rights Reserved.