Branding . Visual Identity
2022

Figma · Illustrator · PhotoShop · Procreate
Newspaper
The Someone is a non profit animal rescue organization—rescues, fosters, and helps find adoption homes for the little ones.

The Someone states that they are not a shelter, instead they work on spreading out informations on all medias, to look for more people like them to help these animals. Thus I made the visual identity like a publication.

Find daily updates on the animals that The Someone are rescued—animal adoptions, foster care needs, lost animals, and other related updates on The Someone Newspaper.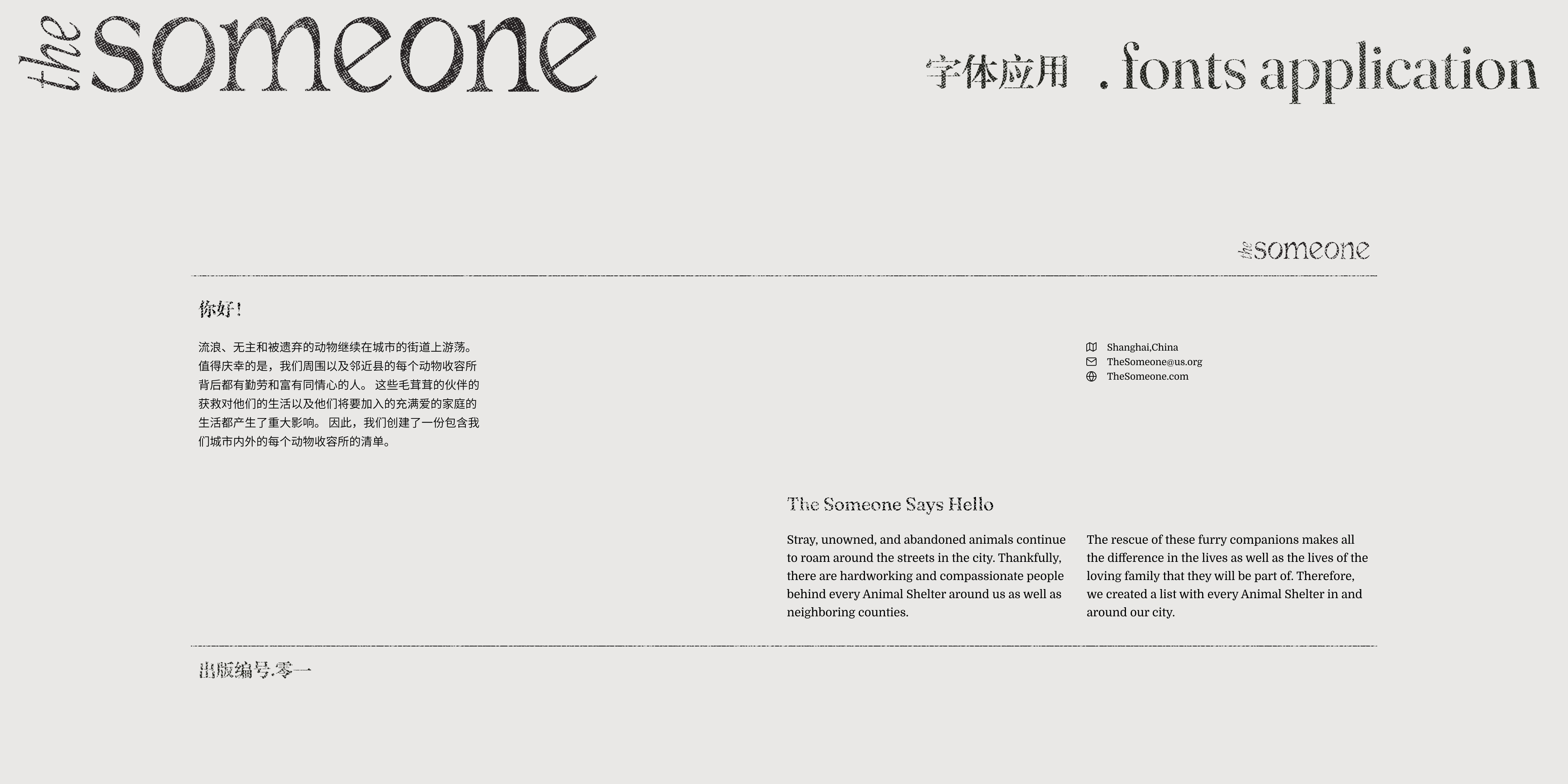 Copyright © 2018-2022 Lu Jia. All Rights Reserved.