Art They Created
Installation
Fall 2021
Arduino
Keyboards . strings . paints . canvas
· team members ·
Lu Jia, Leah Wang
Through switching the dynamic of human and machine, minimizing human intervention, we wonder the role of human and machine in art making process.
---
inspirations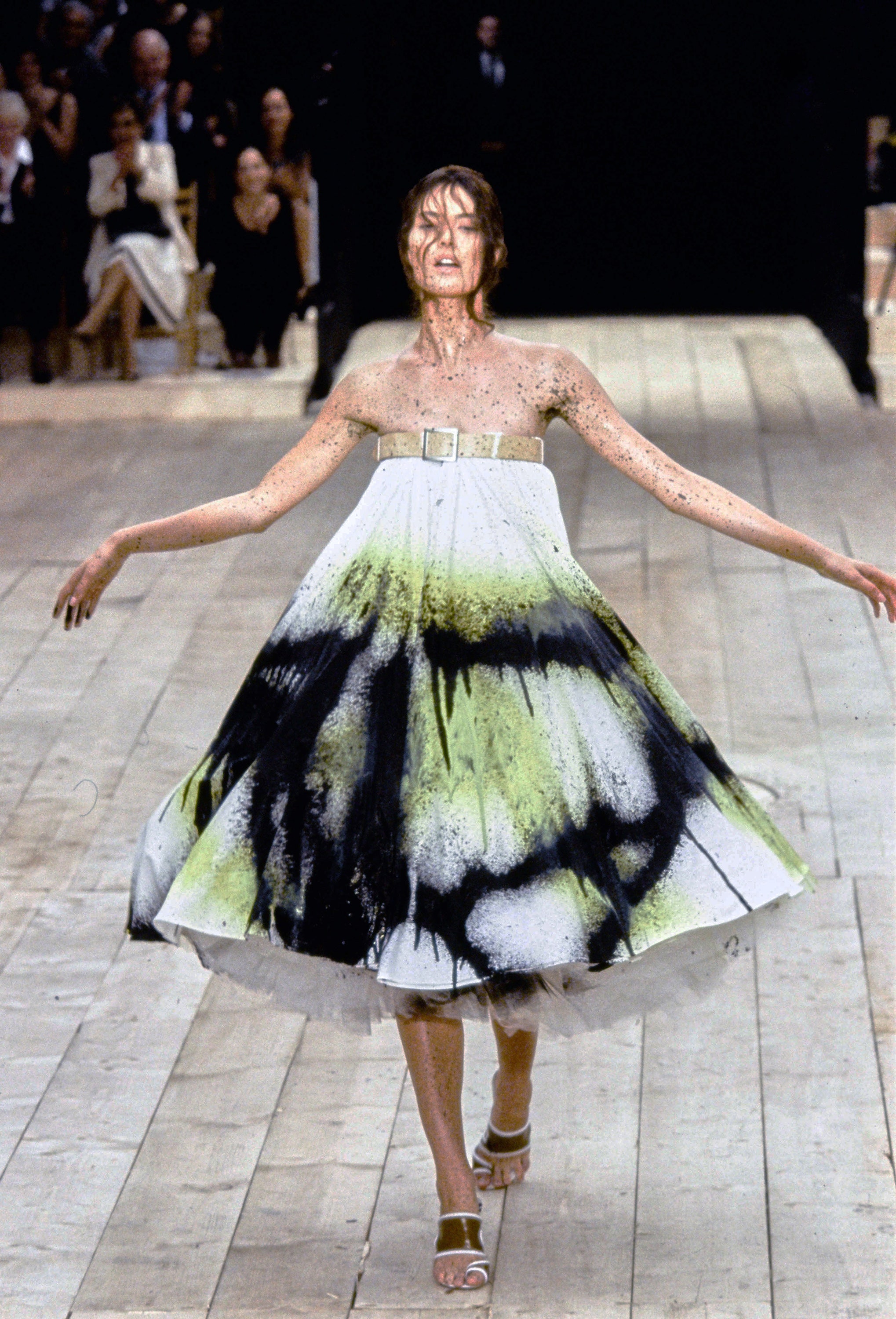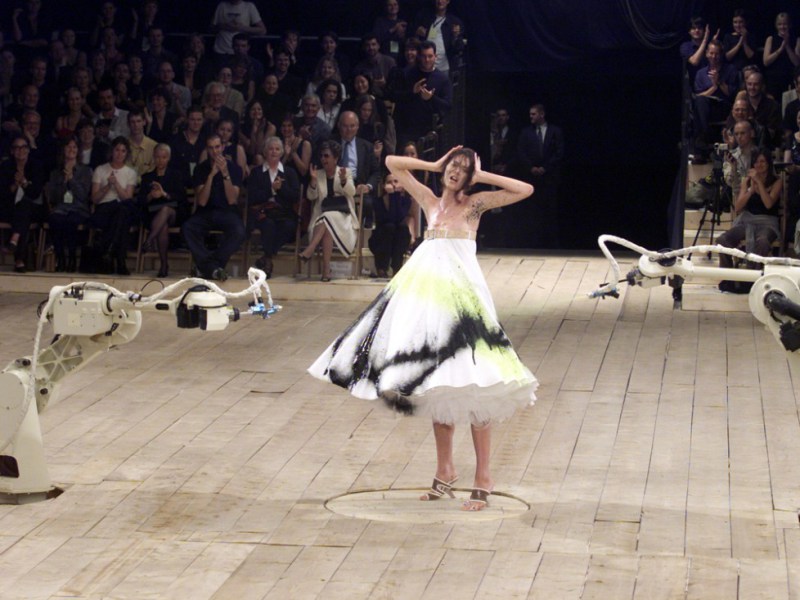 Shalom Harlow, Alexander McQueen Spring 1999Photo: Courtesy of Alexander McQueen

· Alexander McQueen ·
"It wasn't a fashion show. It was performance art. The models at
Alexander McQueen's
Spring 1999 outing navigated two robotic contraptions in clothes that felt decidedly lighter and more sensual than his previous work, albeit every bit as fetishistic. Only when
Shalom Harlow
emerged in a strapless broderie anglaise dress cinched across the bust with a leather belt did the robots come to life. As she spun around on a circular platform, the robots, which were typically used to paint cars, sprayed her in a carefully choreographed dance. When it was over, Harlow practically stumbled into the audience. Potent stuff."
— VOGUE Runway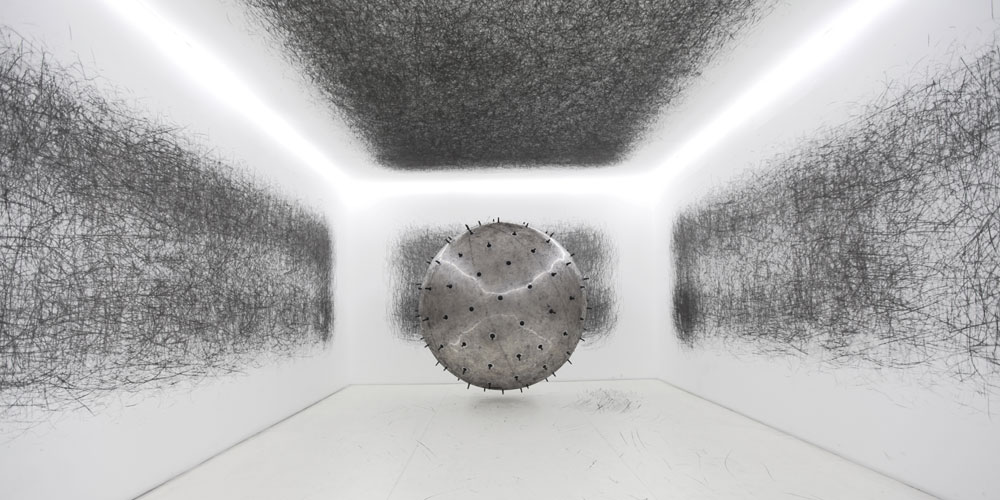 ADA, Karina Smigla-Bobinski, 2010

· ADA, Karina Smigla-Bobinski ·
The installation provides a new opportunity of art-creating. The enlarged scale and the floating characterist makes the "pencil" diffcult to control. Thus it let the drawing tool(flying ball) chances to draw. This installations slightly changes our relationship with the tools that we work with in daily life in the art-making process. Providing the tools some controls.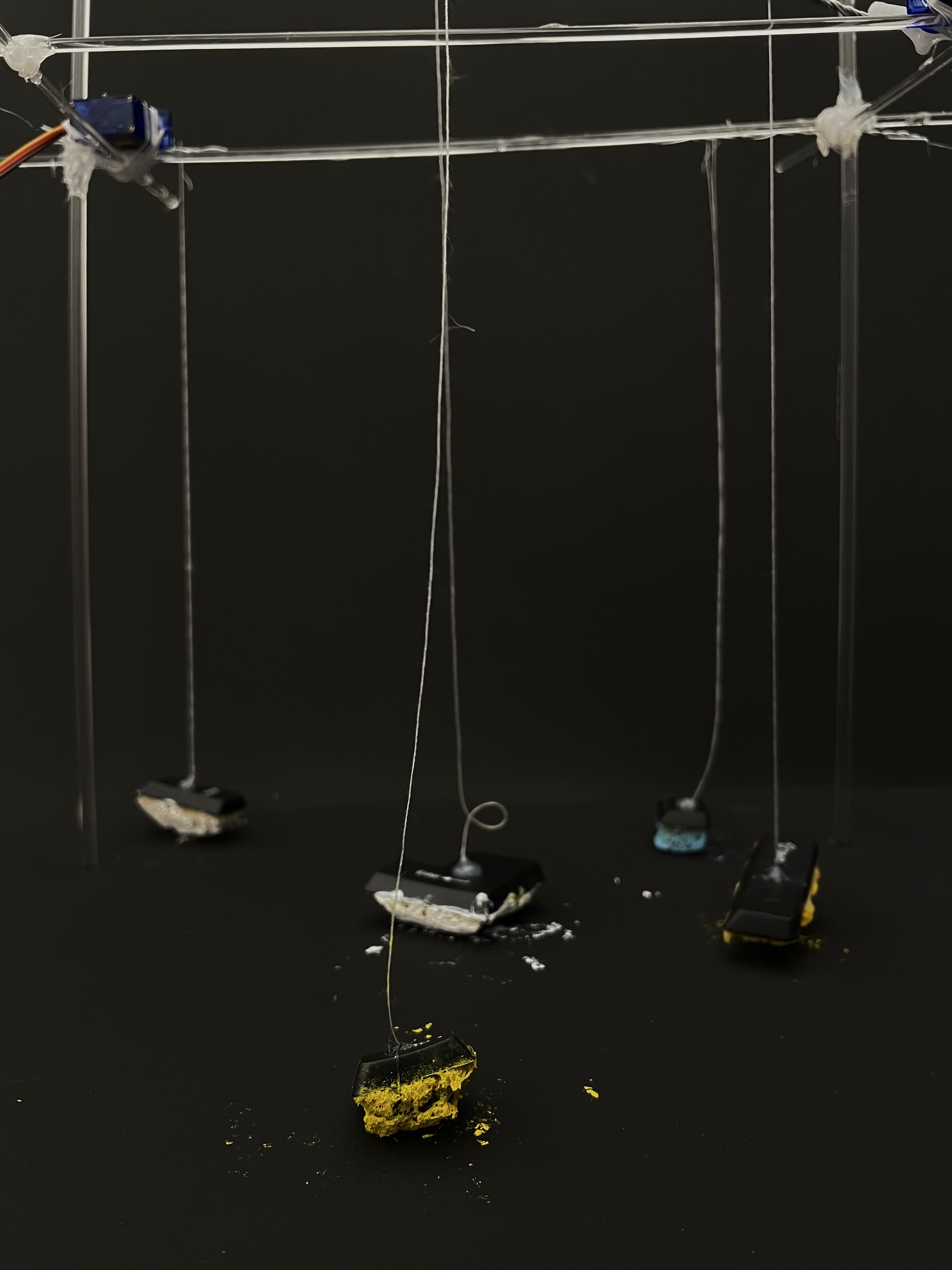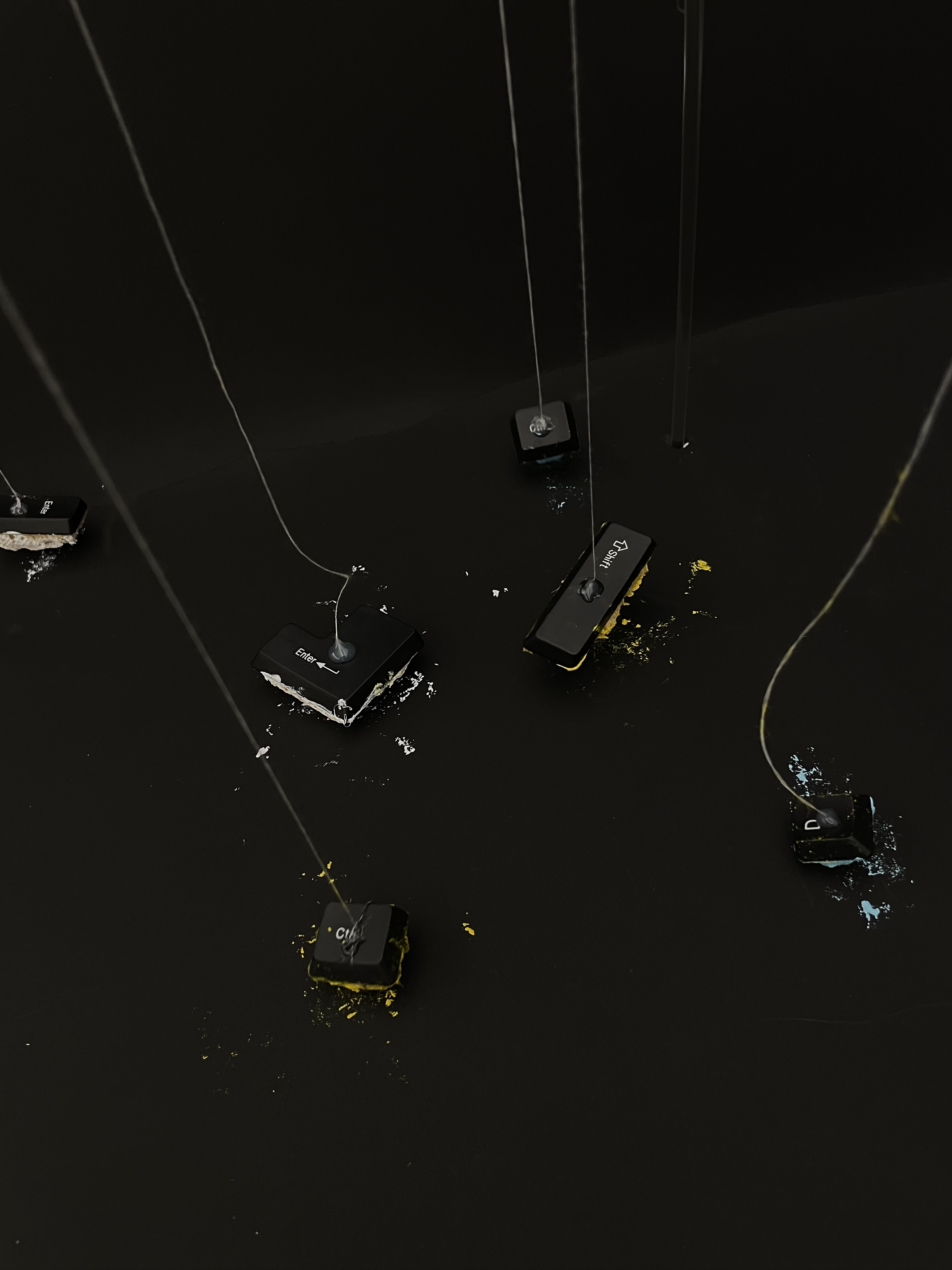 servo motors, keyboard keys, paint, strings, acrylic sticks, foam board.